Stretch film is by far one of the most popular and widely used products for packaging and protecting products. Although today there is a large selection of manufacturers, it is worth paying attention to their reputation and the quality of their products. In order for the stretch film to fulfil its role, it must be stretchable, durable and resistant to possible mechanical damage. It is used by all areas of the industry. industry - Pharmaceutical, cosmetics, food, construction and many others. It is also worth having it at home, as it facilitates many basic household and hobby activities.
Stretch film in industry and transport
Foils Stretch type products are used in various branches of industry. They are used for securing of objectsIt can even be used to wrap entire pallets of goods. Both during transport and during storage in warehouses. This way, the products will not get dusty, dirty or dirty. They are protected against dirt, moisture and other external factors. In addition, the use of film significantly facilitates the transport of cargo - all products are protected and there is no possibility that they will change their place, spill or fall. Large companies usually use black stretch film, which not only protects the goods from damage, but also protects them from prying eyes. Thoroughly wrapping a pallet makes it impossible to recognise individual products under the film.
Stretch film shall also be used during packing of parcels. It makes the operation convenient and comfortable and secures the contents in a practical manner. The advantage is that no additional tapes, adhesives or accessories are required. The foil can be easily applied even to large-size parcels containing, for example, furniture. Of course, one should not confuse the use of stretch film with the use of bubble film. The latter directly wraps the items inside the parcel, whereas the foil protects the parcel from the outside. However, there is no doubt that the combination of the use of both items guarantees full transport safety.
The product is widely used in shops. Each delivery of goods is secured with a strong film, which not only protects the goods, but also makes it easier for employees to move the pallets safely. Many long-term products lie in shop for some time. In order to preserve the quality of the goods, protect them from moisture and prevent the packaging from becoming dirty, the use of film is a necessity.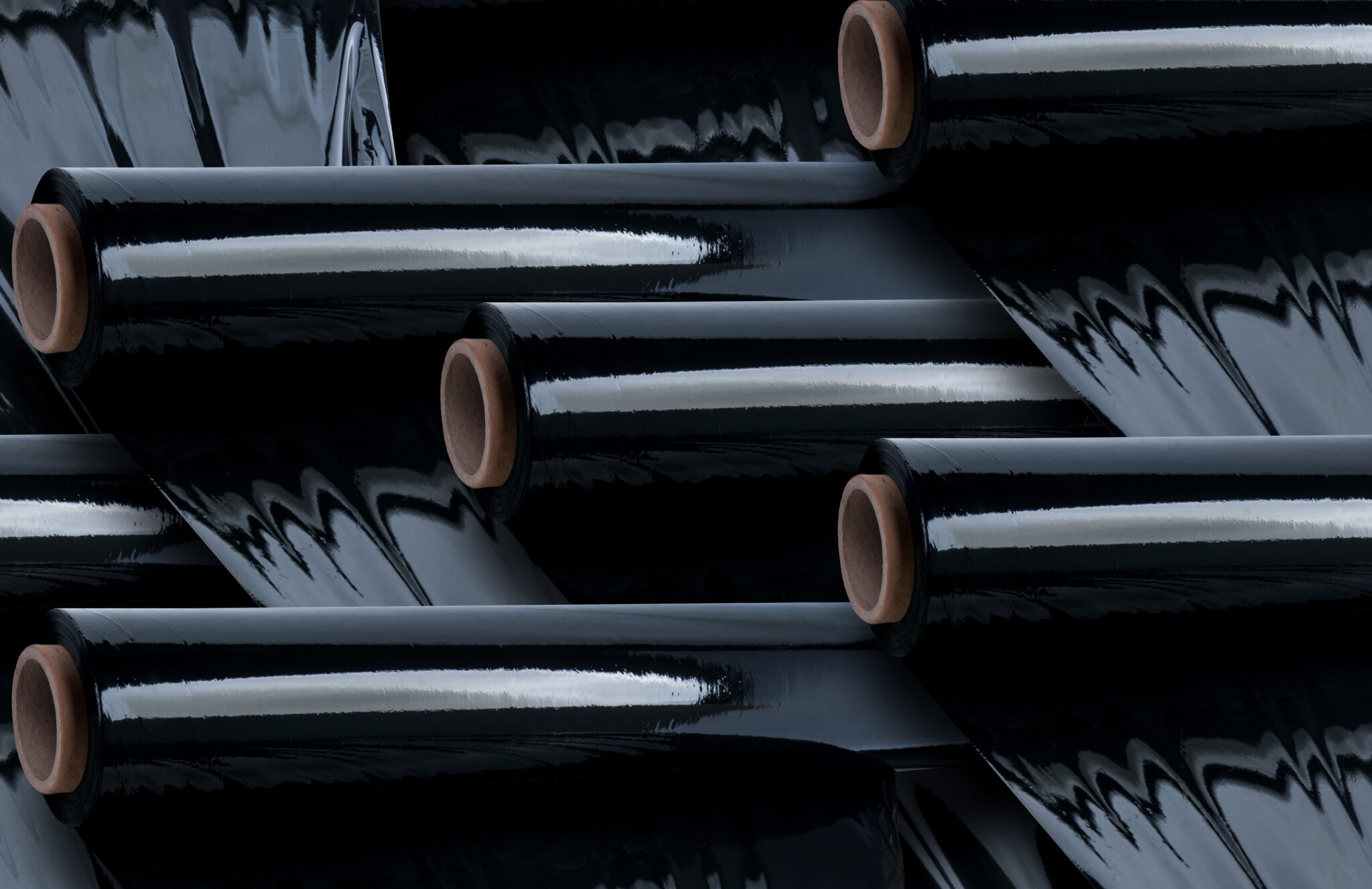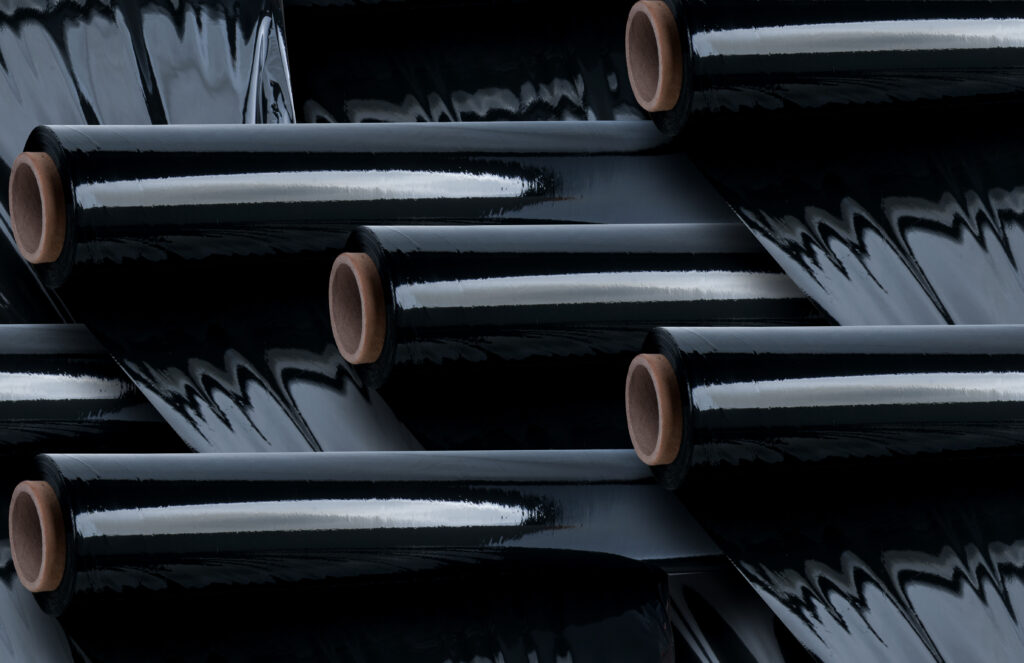 Household stretch film
Stretch film is used extensively in every home. It can be used to protect tables, worktops and surfaces from dirt, for example when baking cakes, painting walls or playing technical or painting games with children. You can be sure that all surfaces will remain clean and undamaged. If, for various reasons, you want to replant plants on the floor at home, simply spread the film over the work area. Use of stretch films It also cuts down on cleaning time - just take it off and wrap up the food and dirt inside.
As stretch film adheres perfectly to the wrapped items, it is very often used to protect plates and platters with food. Both before a family dinner and before larger parties or festive dinners. This prevents the food from drying out and its smell from spreading throughout the fridge. Wrapping the bowl with marinated meat a few hours before roasting or grilling, on the other hand, ensures that the marinade penetrates perfectly into the meat fibres, guaranteeing the unique taste and aroma of the dish. Many people use foil to wrap sandwiches or other small snacks to take away. This way you can easily pack them in your backpack or bag and take them with you on your journey.
Other applications of stretch film
Stretch film is used in salons and establishments offering cosmetic, hairdressing and beauty care services. For example, in a hairdressing salon, it can be used not only to protect the customer's clothes and the immediate surroundings, but also to wrap the head after applying a conditioning mask. Usually the hair care cosmetics are kept on the hair for 20-30 minutes. It is worth using stretch wrap to ensure customer comfort and to protect their hairstyle.
The product has the following properties waterproof. Not only is it impervious to moisture, but when used very carefully, it prevents water from entering. It is always a good idea to have this kind of foil when travelling - especially if your destination is a lake, mountain or wetland, or if your trip falls during the rainy season. It is enough to tightly wrap the most valuable items in order to be sure that they will remain protected against weather conditions. Having stretch film at home, we will certainly find many more applications for the product. Its greatest advantage is its universality.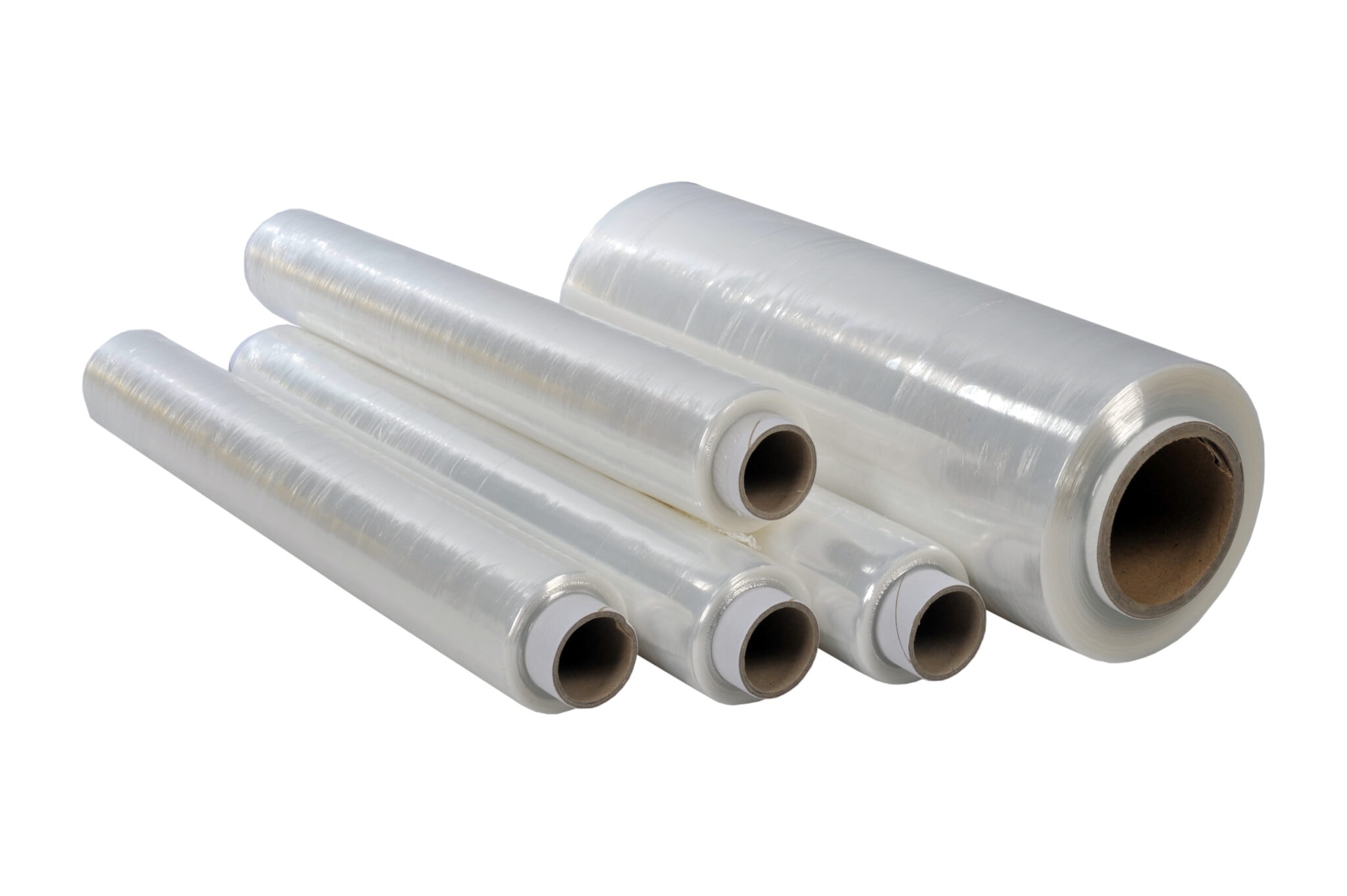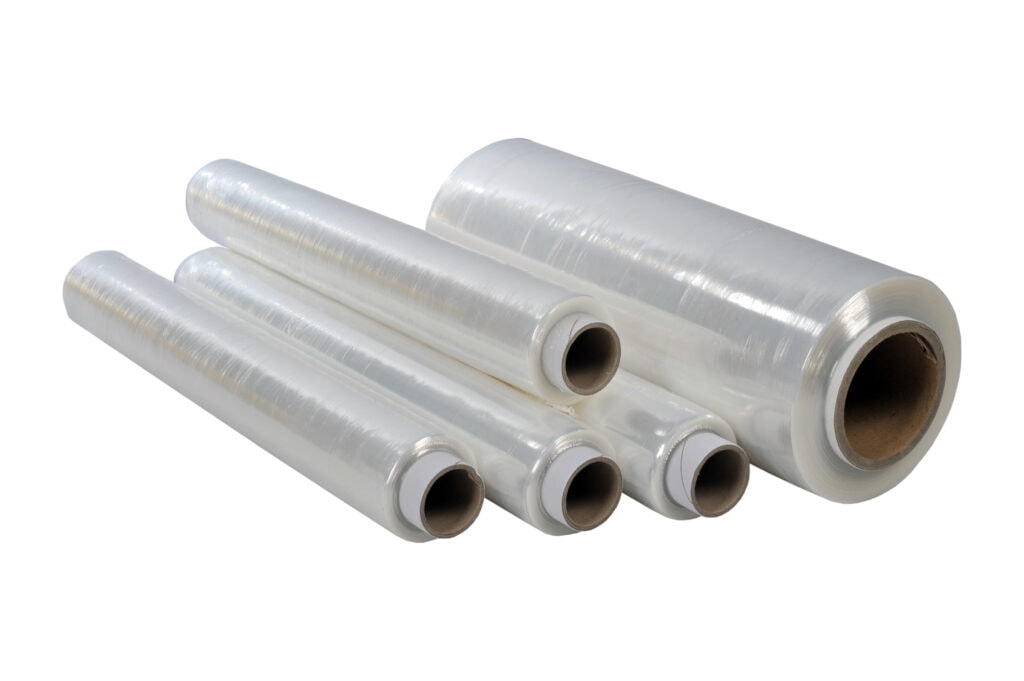 Which stretch film to choose?
We distinguish stretch film in hand winding or machinery. Machine wrappers are used for wrapping products using automatic wrapping machines. This is a significant improvement for employees of warehouses, industrial halls or large shops, who have to reach for protective film many times every day. On the other hand, manual films - as the name suggests - are used for manual packaging. This is what we most often have in our households.
An important parameter is the thickness of the stretch film. Polish stretch film brand TW Plast offers a wide range of products, with thicknesses ranging from 0.08 mm to 0.35 mm for ECO films and from 0.08 mm to 0.20 mm for food films. The thicker the film, the greater the load it can withstand. The choice depends on the intended use. In addition, this brand has a wide colour availability - you can buy a clear, green, blue or black product. Using foil can therefore be not only practical, but also aesthetic.
ECO stretch films - why is it worth it?
Traditionally, stretch film is made of multilayer, stretchable polyethylene film - almost in 100% the raw material is linear low density polyethylene. It provides the right parameters, i.e. high flexibility, thermoplasticity and strength.
A great choice is to buy ECO stretch film. For its production the company TW Plast used plastic pellets, with as much as 80% of the raw material being re-granulate. This means that the material comes from recycling. If we decide to purchase this film, we will receive a product that meets all our requirements and, in addition, we will take care of the planet. Taking into account the fact that stretch films are used on a large scale by many companies, and even in private use, caring for the environment should be one of the basic elements of action. The manufacturer has its own line at its plant, which processes production waste and then creates the raw material used in subsequent production. This enables a significant elimination of waste.