In the era of pandemic inconveniences resulting from long-term wearing masks They are a nuisance to everyone. Of course, this is not a reason not to follow sanitary recommendations, but it is worth knowing how to prevent the consequences of putting them on. Surgical masksThe ones we wear most often are not always well adapted to the shape of our face, and therefore tend to slip off or put excessive pressure on the skin. However, these are still relatively minor inconveniences compared to the potential consequences of more than just discomfort, fogging of glasses.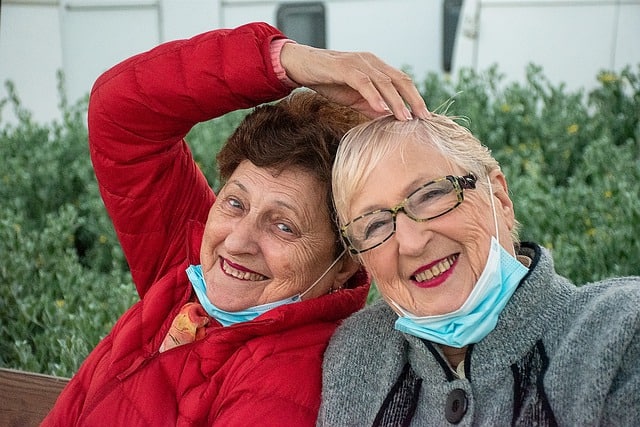 Why take care to fit a mask?
Falling protective mask can cause us many problems. And it's not just a matter of failing to meet sanitary standards (because if it happened by accident, only an exceptional overzealous person would draw our attention to it), but a distraction. This is particularly dangerous for those driving motor vehicles or for example crossing a pedestrian crossing.
It is also simply convenient when it is necessary to wear disposable mask all day long, for example when we work in the retail sector and our interaction with customers is not just by telephone. Wearing comfort is simply associated with work efficiency and a better sense of well-being.
How do I wear medical masks so that my glasses don't fog up?
The problem of fogging up of glasses is particularly important in the autumn and winter period. The protective masks we wear cause a fine mist to form on our glasses. This can obstruct vision and consequently lead not only to discomfort for the wearer, but also to the creation of danger, especially on the road. How to avoid it?
Why do the glasses of medical mask wearers fog up?
The reason for this phenomenon is trivially simple: when the cold surface of the glass of which the spectacles are made comes into contact with warm or hot air, a "mist" forms. This process intensifies when the air flow is directed upwards precisely through the disposable masks. In addition, the water vapour present is heated by the insulating layer. And such a simple physical phenomenon can make our lives even more miserable during a pandemic.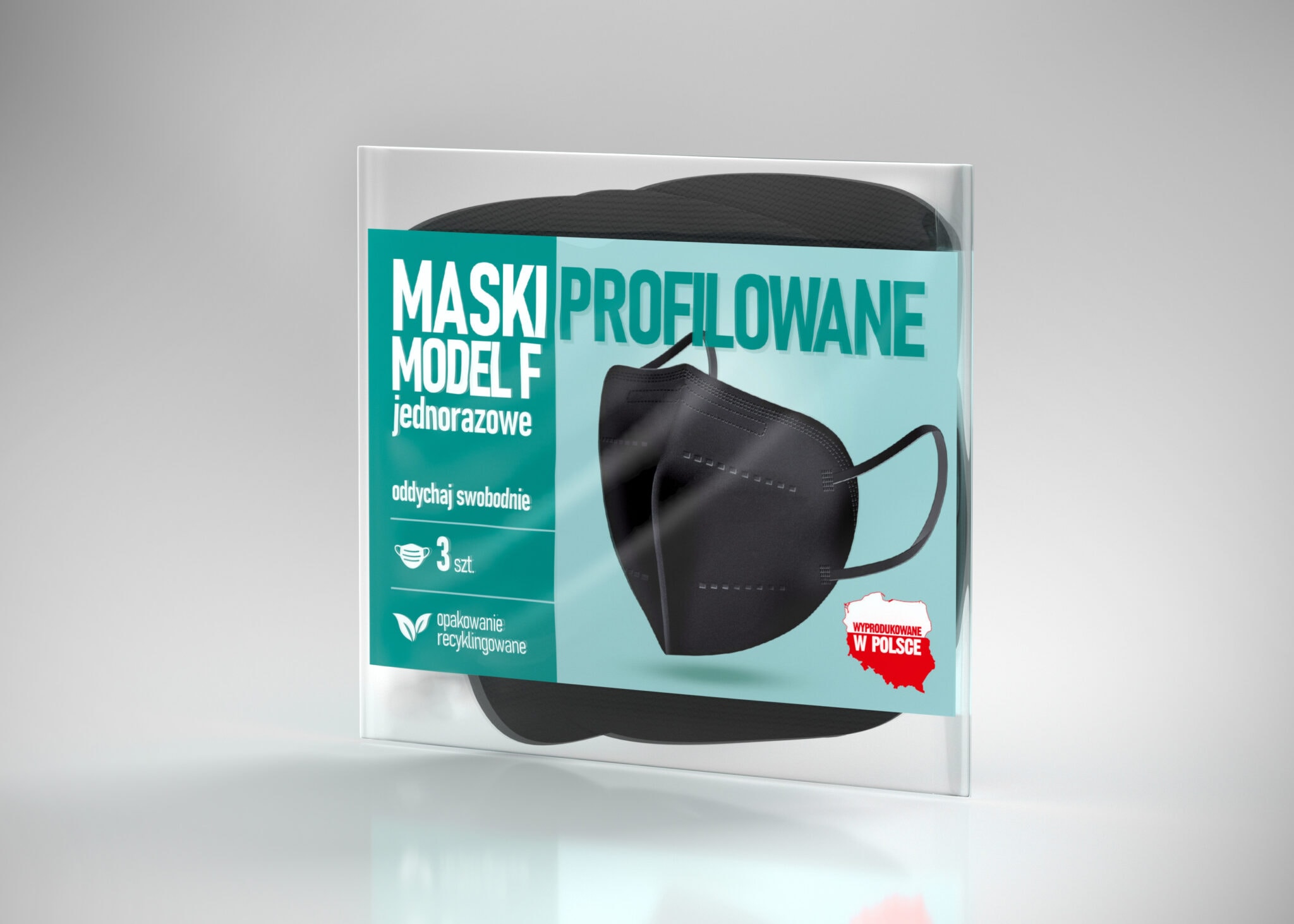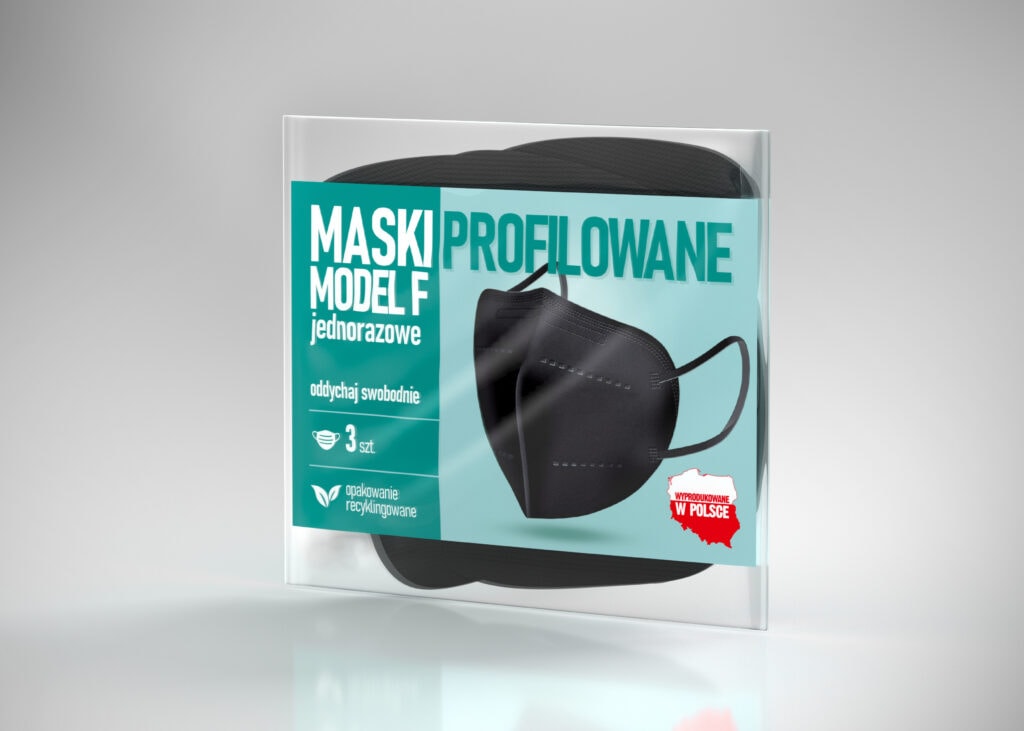 The right mask is essential!
If the protective masks fit snugly enough to the face, exhaled air is not directed towards the nose area and therefore does not cause the goggles to fog up. Well invest in FFP2 and FFP3 respirators (and therefore of greater tightness than the commonly used disposable FFP1 masks - these are the ones most commonly sold and bought in Poland today).
Not all glasses fog up
The formation of mist on the surface of the glass is prevented by, among other things, a hydrophobic coating. This is a great solution not only for those who are afraid of fogging up their glasses, but also for anyone who happens to get them dirty. Unfortunately, they are more expensive and not always available. Fortunately, the selection of glasses with hydrophobic coating is really large in online shopsand some of them reach affordable prices.
How do I put on my mask and goggles without getting them fogged up?
If you are unable to get a mask that fits your face perfectly or invest in water-repellent goggles, you need to ensure that you put on the right mask in the first place. The lenses should then be gently moved towards the end of the nose. Medical masks, on the other hand, should be slipped under the glasses every time they are changed. These will press the material against your face and reduce the risk of fogging.
What specialist glass protection products should I use?
In optical shops and some pharmacies you can buy liquids for lenses. Thanks to their regular use we will take care of our glasses, but also significantly reduce the risk of fogging. It should be remembered, however, that even the best liquids dry out after some time. Moisturising your glasses once during a long day in public may not be enough.
Home remedies for steaming glasses
If the economic situation makes it impossible for us to buy specialist masks, replace glasses or moisturise with the right fluids, we can still use a few home tricks. All thanks to surfactants. These substances, which have an unfamiliar sounding name, help prevent the phenomenon of mist forming on flat surfaces, such as glasses. They are present in almost every soap, dishwashing liquid and cleaning product. Simply mix a small amount with water, apply to the glass and then wipe. NOTE: This will not work properly with preparations that have alcohol in them.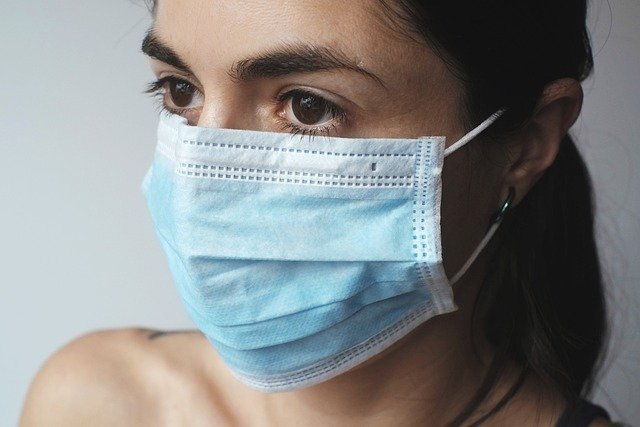 Temperature differences the biggest enemy of spectacle wearers
Disposable masks protect against coronavirus infection and in winter can even protect our face slightly from the cold. However, this does not change the fact that they can contribute to mist settling on glasses. Therefore, if you enter a warm room (e.g. a shopping mall or a flat) from a very cold one and you cannot remove either the mask or your glasses, it is advisable to do it a little slower, stopping for a moment in the passage.
Not without a microfibre cloth!
Sometimes all the precautions we take are ineffective, and our glasses just fog up. Wiping them with your hand can make the situation even worse, and disposable wipes leave ugly marks on the lenses. So don't forget to take a microfibre cloth with you. Of course, it won't protect us from fogging up, but once the milk has spilled, it can save our skin. Or at least our eyes!
Which surgical masks to choose?
Surgical masks should consist of several layers of non-woven polypropylene fabric. The commonly available ones are usually characterised by such parameters. However, due to their low durability they are quickly destroyed. Theoretically, such masks should therefore be changed several or even more times a day! Therefore, it is worth buying FFP3 medical masks (that is, the most effective ones, which usually do not wear out so quickly). Tightness is also ensured by FFP2 half-masks or cheaper medical masks with a metal wire. Ordinary fabric ones often do not have three layers of non-woven polypropylene and in practice protect much less well.
Protective masks and price
There is no denying that most of us, when choosing protective masks, also pay attention to the price. And this can be surprising. Although the sale of this type of sanitary material is regulated by special regulations, it is still possible to come across dishonest sellers. Even poor-quality disposable masks can cost several zlotys, if we find ourselves in a place where their use is necessary. You can then refer to the relevant regulations. However, just in case, it is worth having at least two ordinary surgical masks with you - it can sometimes save you from unnecessary expenses.
Since the start of the pandemic, the protective mask has become compulsory equipment for everyone. It is recommended by medical personnel, scientists and legislators. The key is that it is of the right quality. This can be achieved by purchasing fitted surgical masks of various types, composed of several layers of non-woven polypropylene, class FFP1, FFP2 and FFP3 at TW Plast. A wide range allows the company to diagnose the needs of its customers. Protective and medical masks can be seen at website manufacturer.
How to behave when the seller does not have a mask?
Unfortunately, it is not uncommon for a customer wishing to protect himself as well as possible from infection to come across a seller who does not comply with health instructions. In order to receive the products we want to buy, we sometimes have to expose ourselves to a person without a mask. Then It is advisable to offer the best form of contact when exchanging goods, which is usually to ask for electronic payment. A traditional bank transfer is also a better idea than paying in cash, but this is not always possible. If you are picking up a parcel, ask for the number so that you can be contacted by phone and arrange for it to be left at your door, for example.
Medical masks are not everything!
Although at the moment the most important requirement for sanitation in most places in the public space is social distance and surgical masks, this is not all we should do to protect ourselves from infection. It is worth remembering to carry antibacterial gel. Regular use will ensure that even if you reflexively touch the face area, you will minimise the risk of infection. Personal protective equipment does not impede breathing, and these days such products are available almost everywhere.
However, this does not change the fact that sourcing well a fitted mask is the basis. If you want to keep up to date with innovations in their production, Follow the website https://www.twplast.pl/ and receive information on the latest products.