Nowadays cling film is an essential part of every kitchen. In every household you will find food foil. It is worth checking what it can be used for and whether it is safe for our health.
What is cling film used for?
Food wrap has found its way into every kitchen, both in households and in catering establishments. Transparent food film is valued by users all over the world. Food wrap is a basic kitchen equipment. It is flexible, therefore food products can be easily wrapped with it and it perfectly adjusts to the shape of a given product. Food wrap can be used, among others, for
food safety before it dries out;
packaging food for freezing;
packaging of fresh food products;
to cover the dish during baking or cooking.
Food wrap is characterised by high strength and resistance to cold or hot temperatures (depending on the type).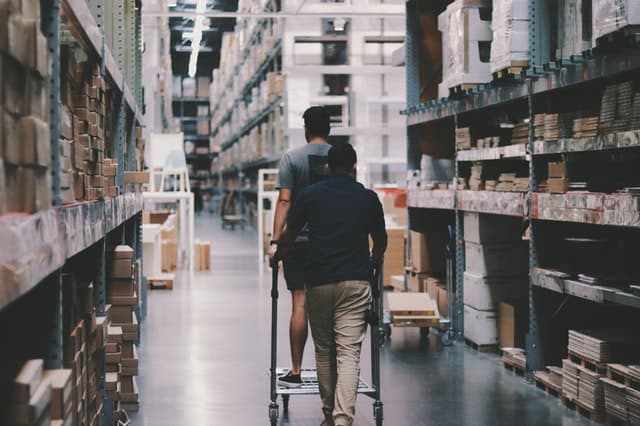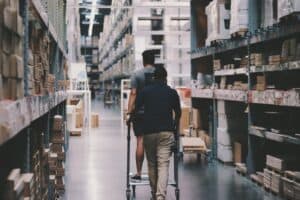 Is cling film harmful?
Food wrap consists mainly of PE, or polyethylene, or PVC, or vinyl chloride.
Polyethylene, or PE for short, is one of the most important plastics in the world. Its biggest advantage: it does not require plasticisers. Almost all food films are free of harmful substances.
PVC film, on the other hand, is considered to be potentially carcinogenic, but there are currently no studies confirming this in 100%. Therefore, it is safe to assume that the use of food film, regardless of type, is safe.
Food wrap - types, use
Food wrap has a variety of uses in the kitchen, so it is very popular both at home and at work - in restaurants, bars. However, in both cases, they are often not used correctly, putting food and the safety of those who eat it at risk. Each type is designed for a specific purpose and requires certain precautions to avoid unnecessary risks.
Transparent food film
There are two main types of transparent films, which differ according to the material they are made of. The first type, which has been on the market for some time, refers to those made of polyvinyl chloride or PVC; while the second type, recently introduced to the market, consists of polyethylene or PE.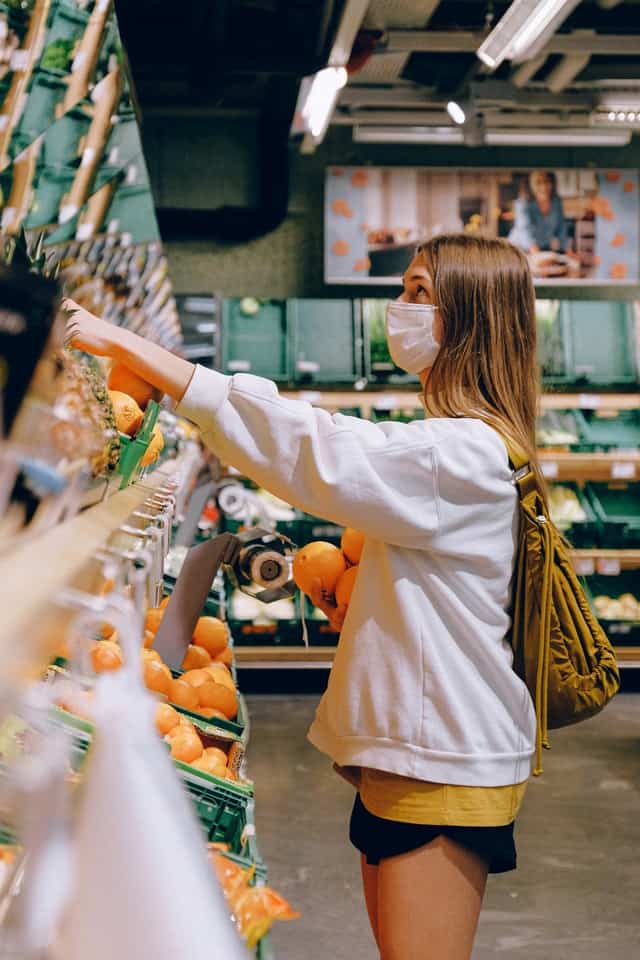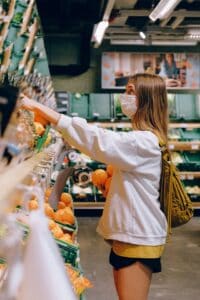 PVC film
PVC film offers excellent performance thanks to its excellent properties insulation, resistance and versatility, However, it also has disadvantages. Firstly, the vinyl chloride of which it is composed is considered a potential carcinogen. Secondly, the presence of substances called phthalates, added to improve the plasticity of the product. These, when in contact with fatty and oily substances, tend to deposit on food.
Not all foods can come into contact with this type of film.
Foods unsuitable for PVC: butter, pickles, chocolate, margarine and cheese.
Foods suitable for PCV: acidic, salted, fruit, vegetables and fish.
PE film
PE film has a lower insulation power, but does not release hazardous substances into food.
Foods not suitable for EP: dry food that can go bad due to poor insulation.
Food suitable for EPfatty and oily substances, meat and sausages, cheese and foods containing alcohol.
Both types of film not suitable for use in the ovenand only in certain cases can they be used in the microwave. The surest way to find out is to read the directions on the packaging.
Aluminium foil
Aluminium foil has the great advantage of providing excellent insulation against air, light and moisture, not to mention excellent heat resistance. However, it does not have equally effective mechanical resistance. It is not suitable for strongly acidic or salty foods, which tend to absorb metal.
Foods unsuitable for aluminium foilj: tomato-, lemon- or vinegar-based foods, salted foods.
Foods suitable for aluminium foil: meat and cold cuts, cheeses (refrigerated), pickles, biscuits, cereals.
Aluminium foil can be used safely in the ovenbut not in a microwave oven.
Parchment paper
Parchment paper is a sheet of cellulose coated with silicone to act as a non-stick when cooking in the oven. It is also particularly suitable for packaging food such as meat and fish for more gentle cooking in the oven. The only risk associated with it is the risk of burning, in fact above 400°C or in contact with an open flame it can catch fire. Therefore it should not be used in a pan and should not be used to insulate food.
Straw paper
Straw paper is made from virgin cellulose derived from wheat pulp. In the past it was often used in drugstores. Today, its main function is storage of fried food. A role that works perfectly thanks to its ability to absorb oily residues, unlike ordinary absorbent paper, often misused, which can release chemicals into food. The straw paper at the bottom of the container is also ideal for removing moisture from fruit and vegetables. It can be used in the oven at low temperatures (maximum 180°C) and in the microwave.
Regardless of the type of paper you want to use, it is essential to fully understand how to use it, to be informed by reading the instructions on the packaging and to limit yourself to the uses indicated.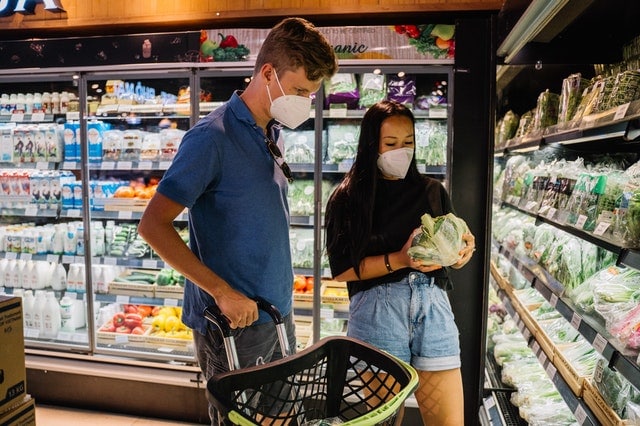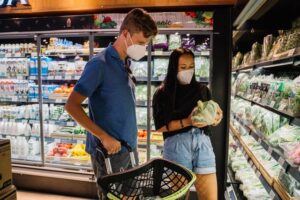 Food grade strech film
Stretch film It is characterised above all by its high elasticity. Stretch film is not only used in the food industry. The film is completely transparent, so you can always see what the food looks like inside.
Strech film is also available on thick beams. It can also be used to protect pallets with goods.
Stretch films ensure the easiest and fastest fastening of your goods. The products perfectly protect against mechanical damage and dirt. Stretch films are distinguished by high durability and efficiency.
Types of stretch film
There are two main types of stretch film: manual stretch film and machine stretch film.
1. Manual stretch film
Manual stretch film is specially designed to be applied by hand and is therefore usually used for packing smaller sized items.
2 Machine stretch film
Machine stretch film is a film that is specifically designed to be applied using a wrapping machine and is typically used in high volume packaging operations. Some common types of machine stretch film include:
Blown film - is produced by a blown extrusion process. This process involves blowing heated resins into a bubble. The bubble is then transformed into sheets, which are rolled and applied to a core tube.
Cast stretch film - is produced using a cast extrusion process. This process involves feeding heated resins through a line of chilled rollers, which then solidify the film.
Pre-Stretched film - is a film that has been pre-stretched during the manufacturing process.
Advantages of stretch film
Less damage during transport - Goods that are shipped can be subject to a number of events that can damage them. Stretch film aims to reduce these risks by being able to hold loads tightly on a pallet, so they don't move around as much during transport.
Protection from environmental factors - Stretch film also works to protect goods from harmful environmental influences such as dirt, dust and moisture.
Ecological - Many types of stretch film are recyclable.
Cost-effectiveness - Compared to other packaging methods, such as tying, stretch film can be a cost-effective alternative.
Versatility - The stretch film's stretchability makes it possible to wrap loads of odd shapes.
Provide good quality stretch film
TW Plast is a leading manufacturer in the packaging industry. We offer strech film and other foil packaging. We offer a wide range and a professional service. Our film contains no harmful substances and is completely safe for you, your food and the environment. Stretch film perfectly protects goods which you pack in it. It protects them from dust, rain and theft. It is characterised by high stretchability and at the same time it is very strong and durable. Stretch film is a product indispensable in every factory, wholesaler, grocery shop and other sectors of economy.
This article has been produced in collaboration with https://cwierkaja.pl/freelancer-seo/