Until a few years ago, we associated the mask only with people working in the health service. Unfortunately, a pandemic has changed this image and now everyone should be equipped with a mask. Currently, there is no obligation to wear protective masks, but this may soon change again. Let us remember that, until a few months ago, we were obliged to wear masks both outdoors and indoors. This obligation is likely to return with the next increase in covid-19. It is worth considering which masks will be most suitable for us. They must be comfortable and protect us and those around us as much as possible from transmission of the virus. The SARS-CoV-2 virus is spread mainly by the droplet route. This is why it is so important to stop the spread of secretions coming from the nose and mouth.
Medical masks
Surgical masks and cotton masks are the most popular. There are also anti-smog masks on the market, which many people use precisely to protect themselves against microorganisms. Approved personal protective equipment will definitely provide us with the highest level of protection. This is why it makes sense to choose reliable shops. In times of pandemics, it is particularly important to take care of one's health in order to ensure the comfort of daily life. Medical masks help to interrupt virus transmission. Wearing a mask makes it much more difficult to transmit microorganisms from an infected person to healthy people in the immediate vicinity. The sick person spreads their bacteria especially when sneezing or coughing. Unfortunately, not everyone is aware of being infected. The virus can even be transmitted while speaking. Droplets of germ-laden secretions come out of each person's mouth while speaking. The medical mask is able to stop these contaminants and the risk of infection is thus significantly reduced. On the other hand, when two people who are staying together wear masks, the transmission of the virus is made even more difficult.
Most people use disposable masksas they provide the necessary basic protection for the respiratory tract. Contaminants circulating in the air have a more difficult path to travel to the next person. In addition, disposable masks are the easiest to store. After use, we do not need to protect them in any way. We simply throw them in the bin and thus get rid of any microorganisms that may have been on them.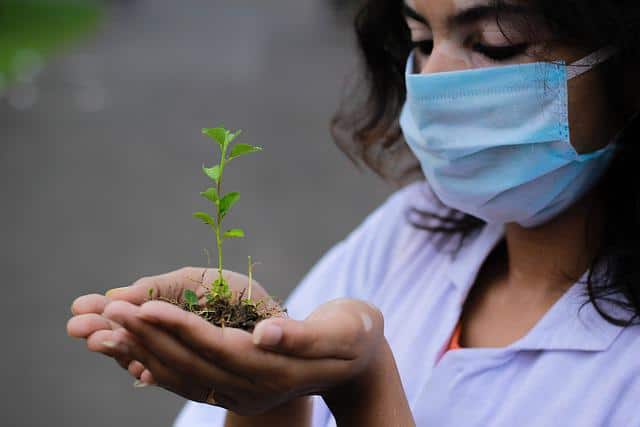 Three-layer medical masks Type II
It is a high-quality product that guarantees safety and comfort. They offer a guarantee of ≥ 98% filtration efficiency while maintaining breathing freedom.
TW Plast manufactures medical masks used by medical personnel. They provide a high level of safety and antimicrobial and antiviral protection. However, for the mask to be effective, it must be changed according to the manufacturer's recommendations. They can be used not only by doctors and nurses, but also by anyone who is concerned about adequate protection against microorganisms from other people.
Three-layer medical masks Type IIR
They are characterised by a very high level of antimicrobial filtration, as they protect us from pathogenic microorganisms that are spread by the droplet route. They are composed of two layers of non-woven fabric and filter cloth. A mask constructed in this way gives a very high level of protection, provided that it is used in accordance with the manufacturer's recommendations.
Filtering half masks
Half-masks are medical masks that offer by far the highest level of protection. If care is taken to fit the mask properly, it will fit tightly to the face, thus protecting our airways.
FFP2 and FFP3 masks
They ensure that the air is purified because it is properly filtered before it enters our airways. This prevents any germs from entering our airways. They are not disposable masks, so you do not need to change them after each use. They are definitely a more environmentally friendly solution than disposable masks.
N95 masks
They are able to stop the smallest particles (down to 0.5 micrometres). We cannot use them non-stop because using them too often can cause respiratory problems. This is the best option when we occasionally need very high protection. For example, we know that we will be in a particularly crowded place.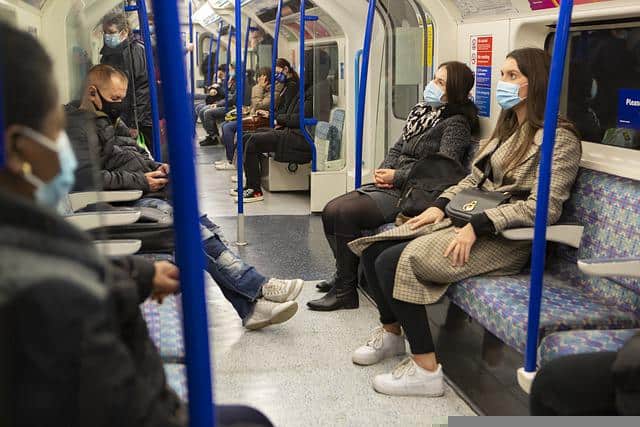 The need to use protective masks
Droplet transmission of viruses is very dangerous and difficult to catch. We cannot see the microorganisms with the naked eye and therefore cannot stop them in any way. Droplet-transmitted bacteria can only be stopped by using a protective masks. This makes it less likely for viruses to be transmitted from person to person. A person who coughs and sneezes without a mask spreads the viruses several metres. If we are in a crowded place, there is a good chance that an infected person will be there. Even while speaking, we spread various microorganisms around. Without a mask on your face, there is no chance of stopping the spread of bacteria. In addition, for many people the infection is asymptomatic and we do not even know that the person is infected and poses a danger to those around us. With the mask, our secretions are retained on the material and are not able to move as efficiently.
Disposable surgical masks
The most common are disposable surgical masks, whose primary function is to filter the air that enters our respiratory tract. The infected person, on the other hand, does not spread his or her secretions as intensely if he or she is wearing a protective mask. It is a viable barrier to the movement of microorganisms between our mucous membranes and environmental contaminants. It is a kind of barrier to viruses that travel through the droplet route. Disposable masks are convenient and inexpensive. In addition, medical masks are safe. Contrary to false beliefs, they do not lower blood oxygen saturation levels. Nor do they lead to shortness of breath. They are as suitable as possible even for people who suffer from various respiratory diseases such as asthma, for example. To be effective and safe, the mask must be used as intended. If you notice that it is wet with your secretions, it should quickly be changed for a new one. The old mask should, of course, be discarded immediately so that you do not carry the microorganisms with you.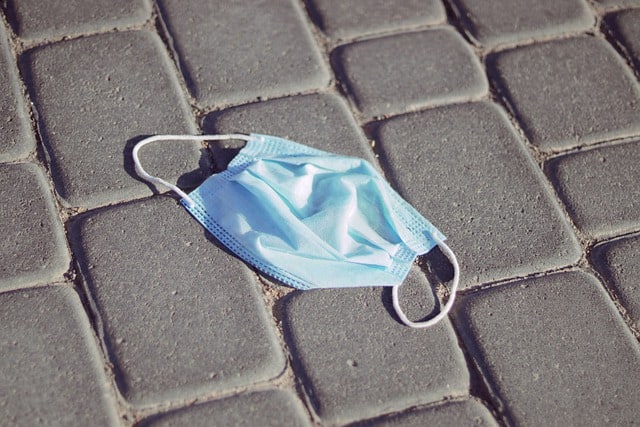 Social responsibility and masks
For masks to be effective, they should be worn by everyone without exception. The main benefit of their use is protection for those in the immediate vicinity. This is why it is so important that everyone, without exception, wears masks in accordance with their use. Their purpose is to trap exhaled particles. Let us remember that such particles escape from our airways every time we cough, sneeze, speak and breathe. The mask makes it more difficult for the virus to come out, as well as for a healthy person to take it in. The results of the study clearly prove that masks limit the spread of the virus and, prevent numerous cases of COVID-19. The more people wear masks, the better the chance of defeating the pandemic.
At the moment there is no obligation to wear protective masks, but the situation in the country does not look promising. For several weeks now, the number of COVID-19 infections has been on the rise, and the government does not rule out a return to a general obligation to wear masks in order to interrupt large-scale transmission of the virus. The only consolation is that they are ruling out the closure of restaurants, cinemas, sports venues and any other public facilities. It is definitely worth wearing masks if it allows us to function normally. Surely none of us wants to go back to the days when we were confined to our homes and movement was severely restricted. A mask is not really any big problem.
Latest data and guidelines
Health Minister Adam Niedzielski points out that the most important thing is that the percentage of people in hospitals does not increase sharply. The blockade of health services is always a kind of threat. In view of all the restrictions we have faced due to the pandemic, the wearing of masks seems to be the least troublesome one. In view of the current situation, it is recommended that the elderly and particularly vulnerable people in particular use masks indoors. Of course, the more people wear masks, the less chance there is of the virus spreading. It is always worth carrying a disposable medical mask, especially if we know that we may find ourselves in a crowded place.
A protective mask, to be able to give us a suitable and effective one, must be worn correctly. It is important that it adheres to the face, because otherwise viruses will have a chance to spread. Protective masks are an easy tool to protect against the virus, which is why it is worth using them. In addition, it is important to use tried and tested products. After all, protecting our health is a priority. In fact, it is not so important which mask we use. The most important thing is to use it correctly. Only then will we ensure that we are protected against the germs circulating in the air. Protective masks are essential in interrupting the transmission of the COVID-19 virus, the feature of which is that it transmits from person to person, and this is how it spreads. In order to exist, it must be able to transmit. The mask causes the germs to stay on and there are not as many of them. Many people, despite the abolition of the order to wear masks, still use them for the sake of their health. If you feel unwell, it is a good idea to wear a mask and not spread viruses via the droplet route. A disposable medical mask can help us to do this.
If you have any questions, contact contact us. We will be happy to answer them.