Polski alarm smog From time to time we look at the results of air quality measurements, and unfortunately they are often very bad. In many cities, the applicable standards are exceeded, and people are exposed to inhalation of harmful pollutants. Cities such as Warsaw, Krakow, Katowice, Poznań and Rybnik in particular have problems with record high air pollution caused by smog. In order to protect the airways against pollution, it is worth using smog masks. Anti-smog masks protect against volatile organic compounds such as dust, smoke and car exhaust. What you should know about anti-smog masks?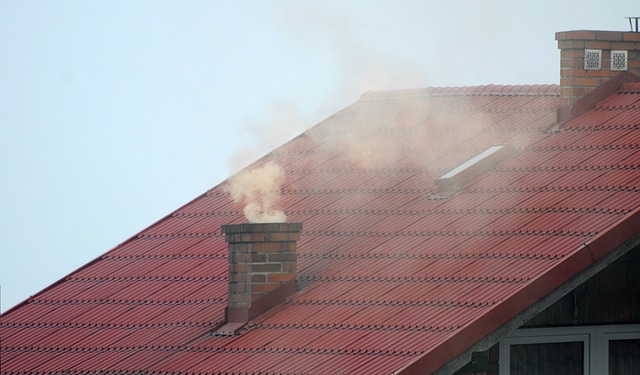 What is an anti-smog mask?
Anti-smog mask is used to protect the human respiratory system from the effects of smog and other harmful pollutants. On the market, there are products equipped with special filters which need to be replaced after a certain time. They are an effective protection, which is worth using especially in urban and industrial areas, i.e. in places with high levels of dust, pollution and bacteria that can threaten health. As the name says, anti-smog masks are designed mainly to fight smog.
What is smog?
Smog is made up of suspended particulates and organic compounds (PM10 and PM2.5). The daily concentration level of PM10 is 50µg/m³, importantly it cannot be exceeded more than 35 days per year, and the annual average can be up to 40µg/m³. As for PM2.5, its annual standard is 25µg/m³. Certified anti-smog masks are a good option for running and other outdoor activities.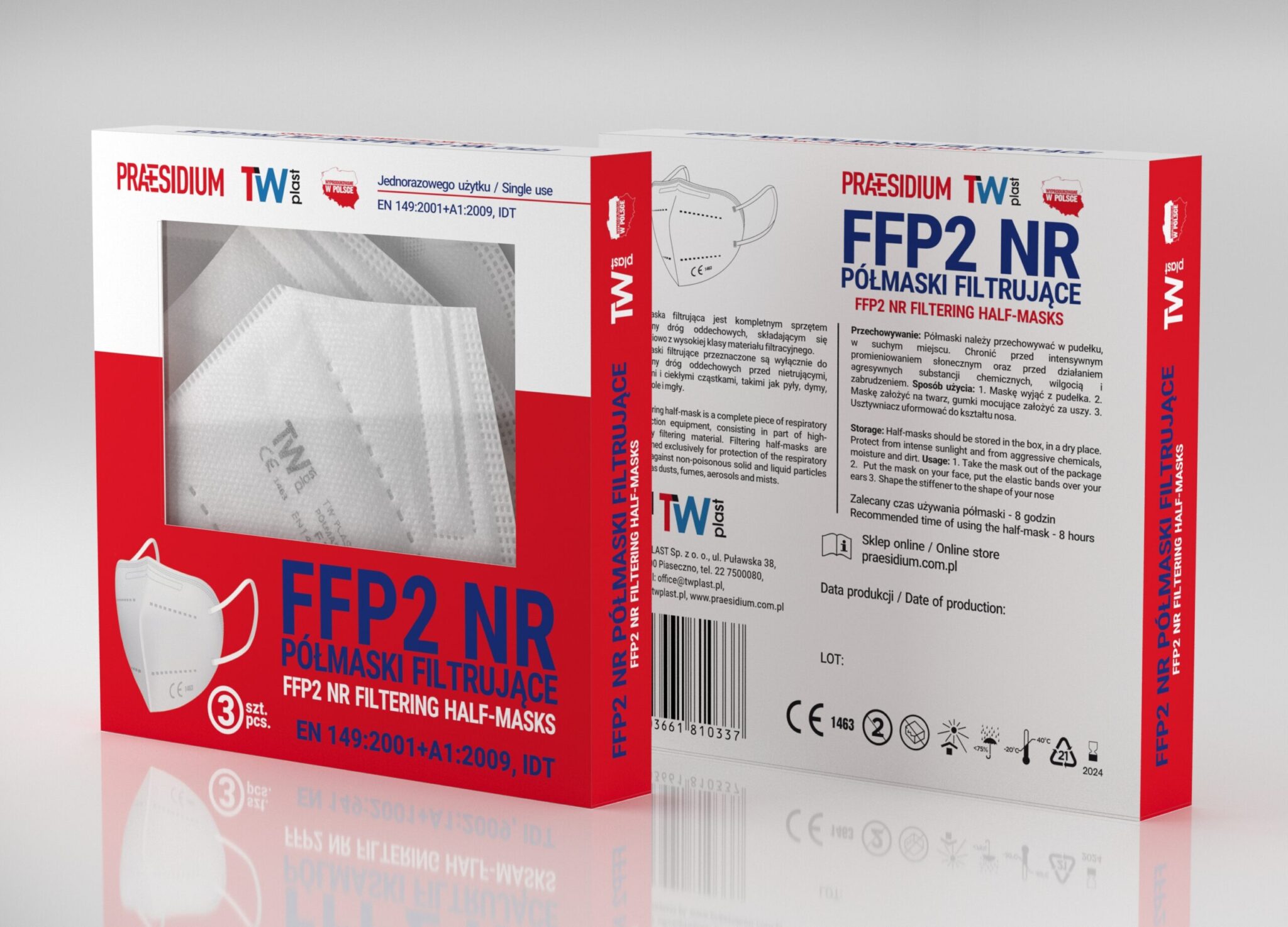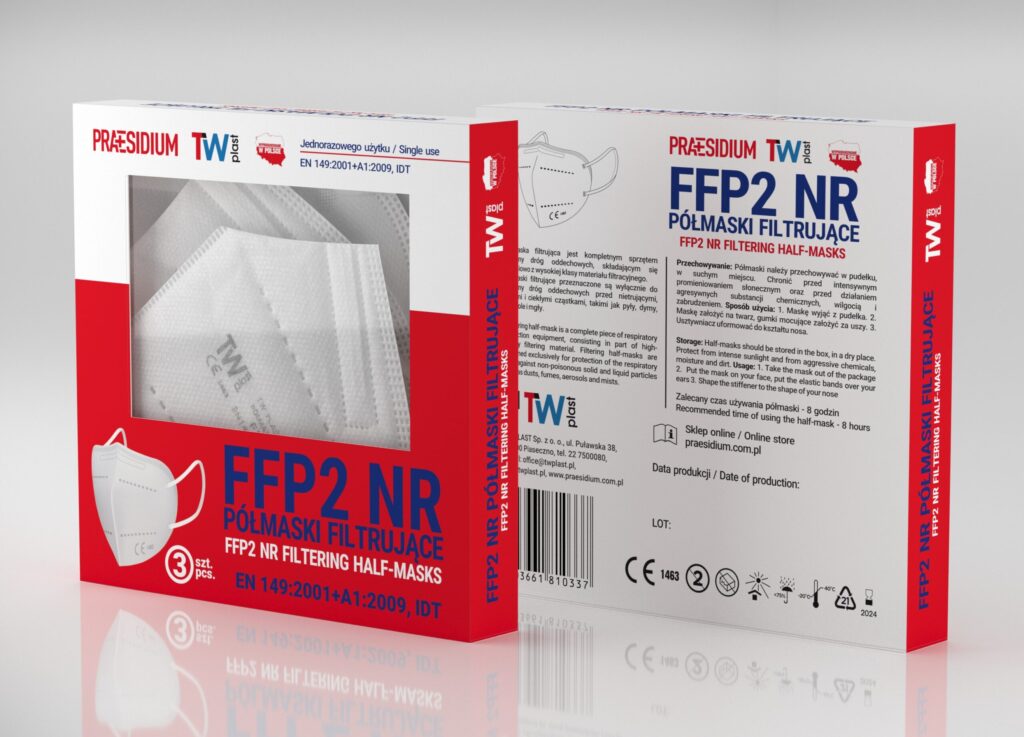 Anti-smog masks - types
There are many certified masks on the Polish market. However, not all of them are characterised by identical effectiveness. On the Internet you can buy:
Types of anti-smog masks
anti-smog masks for cyclists,
anti-smog masks for running,
anti-smog filtering and absorbing half-masks,
anti-smog walking masks.
As far as the type of filter is concerned, three classes can be distinguished:
carbon filters (F1)- Dust masks equipped with such a carbon filter effectively protect against PM10 and PM 2.5 particles. These products catch up to 99.9 per cent of particles from 0.1 micrometre. Importantly, such models provide a barrier against viruses, bacteria and other pollutants. In addition, they absorb allergens.
HEPA class filters (F2)- made of sintered glass, their filtration efficiency is lower. The hepa filters catch particles larger than 0.3 micrometres. Their application gives a protection level of 97 per cent. It is worth noting, however, that models with this filter let 40 per cent more air through than carbon filters, so they are particularly suitable for running and sports.
hybrid filters (F3)- is a combination of a hepa filter and a carbon filter. Dust masks with this filter are top quality products. They stop as much as 97% of allergens and dust, and stop particles from 0.1 micrometers. The replaceable filters with the F1 marking also provide protection against sulphur and nitrogen oxides and their life span is up to 50 hours.
Certified anti-smog masks - the most important issues when choosing
It is worth knowing what to look for when choosing a particular product. Of course, it is important that it should be effective in retaining dirt. At the same time, it must have the appropriate ce certificate, safety mark, as well as other most important certificates. In addition, it is important:
Filter life and availability
The filter has a predetermined life span and should be replaced regularly. Obviously, the longer the lifespan, the better, and it is worth choosing a brand with official distribution in our country.
Valve type
The valves contain a movable membrane that opens and closes during breathing. The valves enable better removal of heat, carbon dioxide and water vapour. They provide comfort of use, as well as prevent formation of excessive moisture. The shops offer sports and everyday ones. Sports models let more air through and guarantee good circulation during physical activity.
Mask size
The perfect fit of an anti-smog mask is extremely important. This ensures that the product fulfils its purpose and provides good respiratory protection. Anti-dust masks are available in sizes S, M and L. For children, women and men.
Nose type
The nose piece is the small part that ensures that the anti-smog mask fits snugly against the skin. Flexible nosepieces are made of nylon, so they fit tightly around the nose. Rigid ones are made of metal, are flexible and can be bent as desired.
Type of fastening
An anti-smog mask can be worn with Velcro or an elastic band. Those with a Velcro fastener are the most popular, as they are more comfortable to wear on a daily basis.
Appearance
There are many masks available in online shops, varying in colour and design. So everyone can choose for themselves the ideal product that meets their preferences.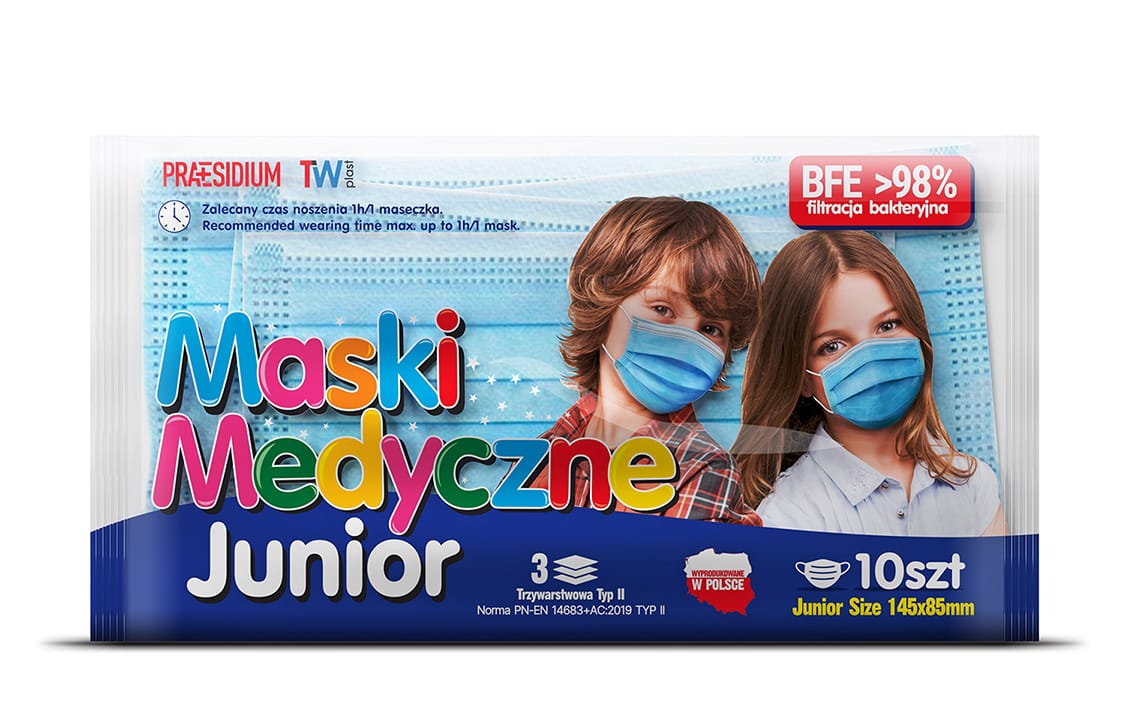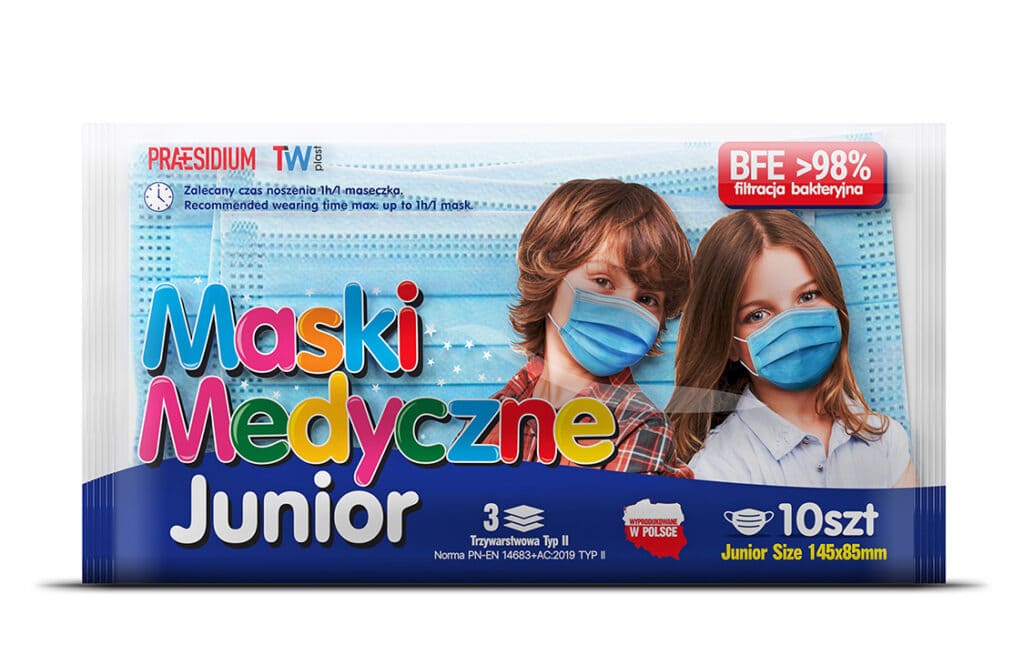 How to choose a child's anti-smog mask?
It is also worth protecting the youngest ones from polluted air. There are many products on the market for children, and these are S-size solutions. It is worth paying special attention to the fact that the lungs of small children are not yet fully developed, so do not choose masks for children under 8 years old on their own. It is necessary to consult a doctor before making a purchase.
What else is there to know about anti-smog masks?
Anti-smog masks are able to absorb the unpleasant odours of tobacco smoke,
Filters such products must be replaced regularly,
Moisture may appear in the mask, but this is a natural occurrence,
Masks only protect effectively against airborne contaminants if used correctly, and most importantly they must fit tightly on the face,
You should also remember to clean and maintain your anti-smog masks regularly.
How to use an anti-smog mask?
An anti-smog mask with a replaceable filter is a reusable product. For it to be effective, it is important to know how to use it correctly.

Be sure to wash your hands before putting on the mask.

The mask is then placed on the face so that the nose piece is over the nose and the straps are under the ears at the back of the head. The velcro straps also need to be fastened, adjusting the tension on the mask and, if the product has ear grips, these also need to be put on.

The mask must fit snugly against the skin of the face, the nose clip must be sealed and there must be no gap between the mask surface and the face.

It is important not to touch the mask when using it, and if you do, be sure to wash your hands.

If you wish to remove the mask from your face, start from the back by holding on to the Velcro straps. Then disinfect the mask and filter and put them away and wash your hands.
Who should wear an anti-smog mask?
According to specialists, an anti-smog mask is useful for all people living in polluted cities. Moreover, it is worth considering its purchase in case of:
travelling by public transport,
pollen allergy,
sinusitis,
outdoor sporting activities,
to travel through crowded city streets,
spending a holiday or business trip in a heavily polluted area,
working in areas with high dust levels,
colds to protect others from possible infection.
Why wear an anti-smog mask?
Anti-smog masks prevent the inhalation of harmful air pollutants, which can result in allergies and lung diseases. It is worth remembering that staying in a heavily polluted place for a long time can even result in the development of asthma. Inhaling clean air promotes restful sleep and increases lung capacity. Anti-smog masks are also a great protection against bacteria and fungi. According to studies, smog has negative effects on the brain, lungs and heart. High quality certified anti-smog masks can be found in the offer of the company Twplast. Importantly, it is a Polish manufacturer of protective masks, which also offers its customers many other respiratory protection products.