Consumers are used to using plastic carrier bags all the time. For many years they have been the basic shopping bag without which it is difficult to leave the shop. Trends in this area are changing rapidly due to new recycling requirements. The price of single-use plastic packaging has risen sharply in many outlets. The carrier bags, once free and widely available, are being pushed out by more ecological and environmentally friendly packaging. Paper bags are coming to the fore, but consumers have to pay for them anyway. Is every plastic bag harmful? Which ones are recyclable, so that they can have an effective and long-lasting use? Why is the recycling fee selective and not applicable to certain types of bags? We write about these aspects in this article.
Refuse bags - why are some subject to the recycling charge?
Plastic bagswhich are made of plastics and are sold in shops as additional packagingshall be subject to the so-called "polluter pays" principle. recycling fee. They are charged in retail units, so an entrepreneur running e.g. a grocery shop is obliged to enforce the fee (discount shops or petrol stations are also retail units). In practice, the costs are passed on to the consumer. The plastic bags offered for sale usually cost several dozen groszy, while others can be bought for a zloty. The fee applies to additional bags, so e.g. basic food packaging made of plastic (e.g. a yoghurt cup or meat packaging) is not included.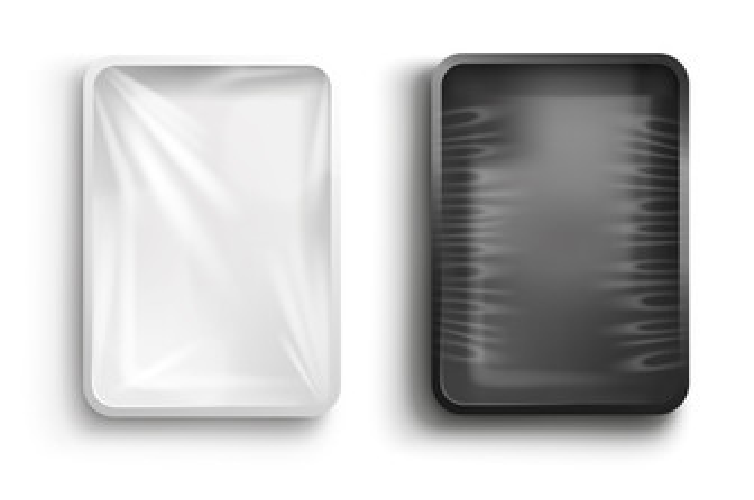 What constitutes a collected recycling fee?
As part of the recycling fee, the entrepreneur is obliged to collect the money due in any form - it does not matter whether in paper or electronic form. A charge collected is one that has been collected by the cashier and finalised in the system. In essence, the consumer receives a receipt as if they had purchased any other item in the shop.
Legal requirements for reporting on plastic packaging
This is not the end of the tasks that have been imposed on the entrepreneur by the legislators. The legal basis also indicates the need to create reports, in each shop unit. The reports must be implemented on time and cannot be delayed. This is indicated, among others, by the Act of 13 June 2013 on the management of packaging and packaging waste. The report must be submitted by mid-March of the following year to which the document relates. The letter should contain concrete data, i.e. address and basic information.
Wraps - what about in addition to the recycling fee? Entry in the BDO register
If the trader places packaging or packaged products on the market, he should verify that he is not required to obtain an entry to the BDO register. As you can see, the disposal of synthetic packaging has its deep legal roots. From the point of view of a shopper purchasing a bag, the matter is closed at the point of completion of the transaction. In the case of an entrepreneur, there are more conditions and formalities to be fulfilled.
Which bags do not contain the recycling fee?
Shopping bagsthat meet the statutory regulations for very lightweight packaging are exempt from the recycling fee. This applies, among others, to products offered in packaging which is an integral part of them and without which they cannot be sold in the shop. The second condition concerns bulk packaging - this type of lightweight commercials are also exempt from the recycling fee. Plastic carrier bags for vegetables, fruit and bread are also exempt from the recycling fee - as is the case with festive carrier bags, e.g. with decorative handles or additional decorative elements.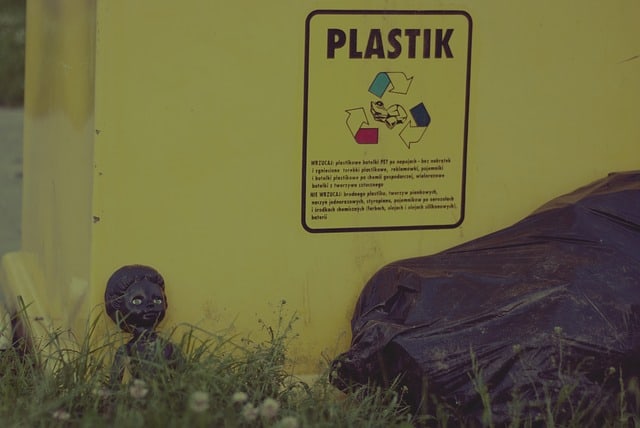 Basic bulk food packaging - why is it free?
Such exemptions are dictated by the prevention of food waste during everyday shopping. An unusually large number of people use the issued light commercial bags, located right next to the vegetable stands. For hygienic reasons, it is advisable to use such light bags (bag-type) to put fruit, vegetables or bread on. If the rules were different, much produce would go to waste, due to low demand and the need to add extra costs.
Free of charge for packaging of products offered in bulk
Exemption from the recycling fee for carrier bags covers, however, only those bags that meet the above-mentioned requirements. Other plastic bags - the remaining bags in the offer for customers include an additional fee. As for now, it does not look like the legislator is going to impose additional fees on a customer who decides to pack the product in bulk. However, this does not mean that such solutions will not come into force at some point.
Shopping bags or paper bags - do we really know which is more eco-friendly?
Shopping bags made of plastic have a clear negative impact on the environment. It is not just the production process itself, which is a heavy burden on nature, but also the decomposition of synthetic compounds. The soil absorbs the substances from the plastic at a snail's pace. There is not the slightest chance that plastic carrier bags and other offered synthetic bags will be subject to natural "absorption" and decomposition during our lifetime. Paper bags are a much more environmentally friendly solution in this context. The paper bags on offer are ideal as temporary packaging for transporting small quantities of products. Paper bags are less resistant than plastic bags. They are usually less bulky and therefore lose their practicality. So customers have quite a dilemma: to choose a less ecological plastic bag, or to invest in paper bags? Please be informed that there is no single solution in this context. However, it is worth paying attention to synthetic advertising bags the most resistant and robust, which will prove to be the most versatile solution for customers.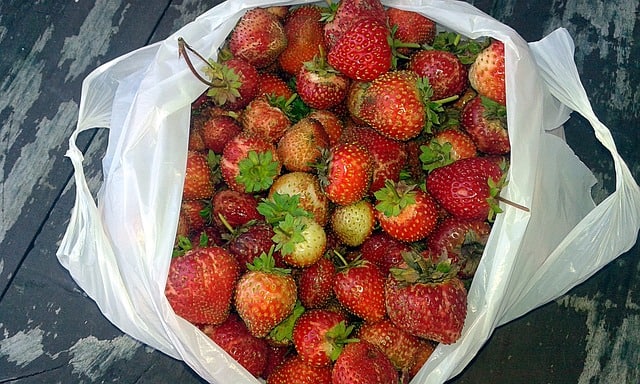 Plastic carrier bags from the shop - which are the most practical?
It is impossible to completely dispense with plastic bags. In the current conditions, this is almost impossible to achieve. Although consumers use other bags, almost everyone transports part of their purchases in plastic bags, especially if we are talking about products bought in discount stores. It is worth looking at the environmental problem from another point of view: the plastic bags that are subject to the recycling fee are not always reusable. For this reason, if we are to buy durable and reusable carrier bags, it is better to opt for robust bags made of the strongest plastic. Thanks to their decent workmanship, we will be able to use them for many months, without having to buy new ones on a regular basis.
HDPE bags - when used wisely, they don't have to be harmful
Plastic bags manufactured in blow technology They can be used again and again. There are also bags with biodegradable plastic EKO. They are much more environmentally friendly and can be recycled again, even if they get damaged. One manufacturer of robust plastic bags is TW Plast. The company emphasises that caring for the environment is also about reusing good quality bags in a less waste style. The company offers printed carrier bags (including personalised printing) for wholesale use on a roll and retail use. Orders within a certain time period should be placed by going to the website URL and checking the contact details (contact information). The available products can be modified, also for marketing purposes (your own logo or company logo). Type in your browser: shop TW Plastto find out about the latest promotions available on the website of the renowned wholesale and retail manufacturer.