SARS coronavirus pandemic CoV-2 has led to the introduction of an obligation to cover mouths and noses in public places. This currently applies to all buildings, but masks are also recommended for use outdoors if it is not possible to keep a distance. Legislation has also been introduced which prohibits the use of chimneys, scarves and visors. Only the following are recommended protective masksThe masks are designed to reduce the likelihood of spreading micro-organisms. There are many protective masks available differing in materials, filters and degree of protection.
Surgical mask
Surgical masks are made of polypropylene, which is important as they are disposable products. Such mask forms a barrier between the mucous membrane and the aerosol, i.e. the water molecules in the air. These form even during normal conversation, through sneezing, coughing or a runny nose. It is these that contribute to the spread of the virus. On sale are two-layer as well as three-layer medical masks. Medical masks as the name says, are used in the medical field, for example during surgical operations. Medics use type II and IIR masks. Type IIR masks show resistance to soaking. Importantly, disposable medical masks cannot be worn for long periods as they acquire moisture. They need to be frequently replaced with new ones. They do not guarantee a complete seal as they fit loosely on the face. It is also important to remember that they only protect against larger aerosol particles and do not give complete protection against viruses. High-quality surgical masks for adults and children are available from TWplast.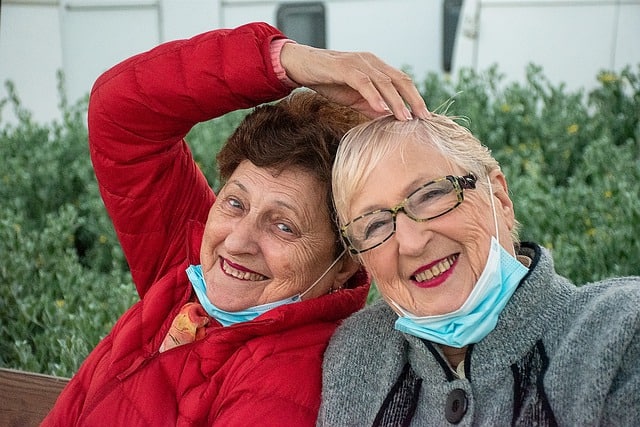 Standards for surgical masks
Surgical masks They are used by medical services and therefore they have to comply with the PN-EN 14683 standard valid in the EU. This standard determines, among others, the effectiveness of battery filtration and resistance to material penetration. Medical masks are divided into 3 types:
Type I permeable mask with up to 95 per cent filtration efficiency,
Type II permeable mask with up to 98 per cent filtration efficiency,
The Type IIR mask is impermeable and provides up to 98 per cent filtration efficiency.
In addition, the surgical mask must have a declaration of conformity to the regulations contained in EU Regulation 2016/425 and a CE mark, which is the manufacturer's declaration that their product has been well tested and is safe for humans and the environment.
Filtering half masks, or FFP3 and N95 medical masks
Half-masks are used to stop dusts and aerosols in the air. They are manufactured from close-woven materials and are fitted with purifying filters. There are disposable and reusable products available on the market. Disposable models are marked NR and can be worn up to a maximum of 8 hours. Reusable products are marked with the letter R and in these you have to remember to change the filter regularly. It should be changed at least every 28 days. These respirators are divided into 3 classes: FFP1 (low effectiveness), FFP2 (medium effectiveness) and FFP3 (high effectiveness). These products differ from each other by the limit of maximum internal leakage. This is the leakage that occurs by the mask not fitting snugly against the skin and letting air through the exhalation valve. For FFP1 model, the maximum internal leakage limit is 25%, for FFP2 mask it is 11% and for FFP3 product it is only 5%. On the other hand, the filtering efficiency class is indicated by the P1, P2, P3 markings. The offer of filtering half-masks includes TWplast. They are available in white and black, packed in cartons in different numbers of pieces (2,3,5,10,20).
Filtering half masks type FFP1 - ≥ 1 μm
Filtering half-masks type FFP2 - 0,5 ÷ 1 μm
Filtering half-masks type FFP3 - 0,3 ÷ 0,5 μm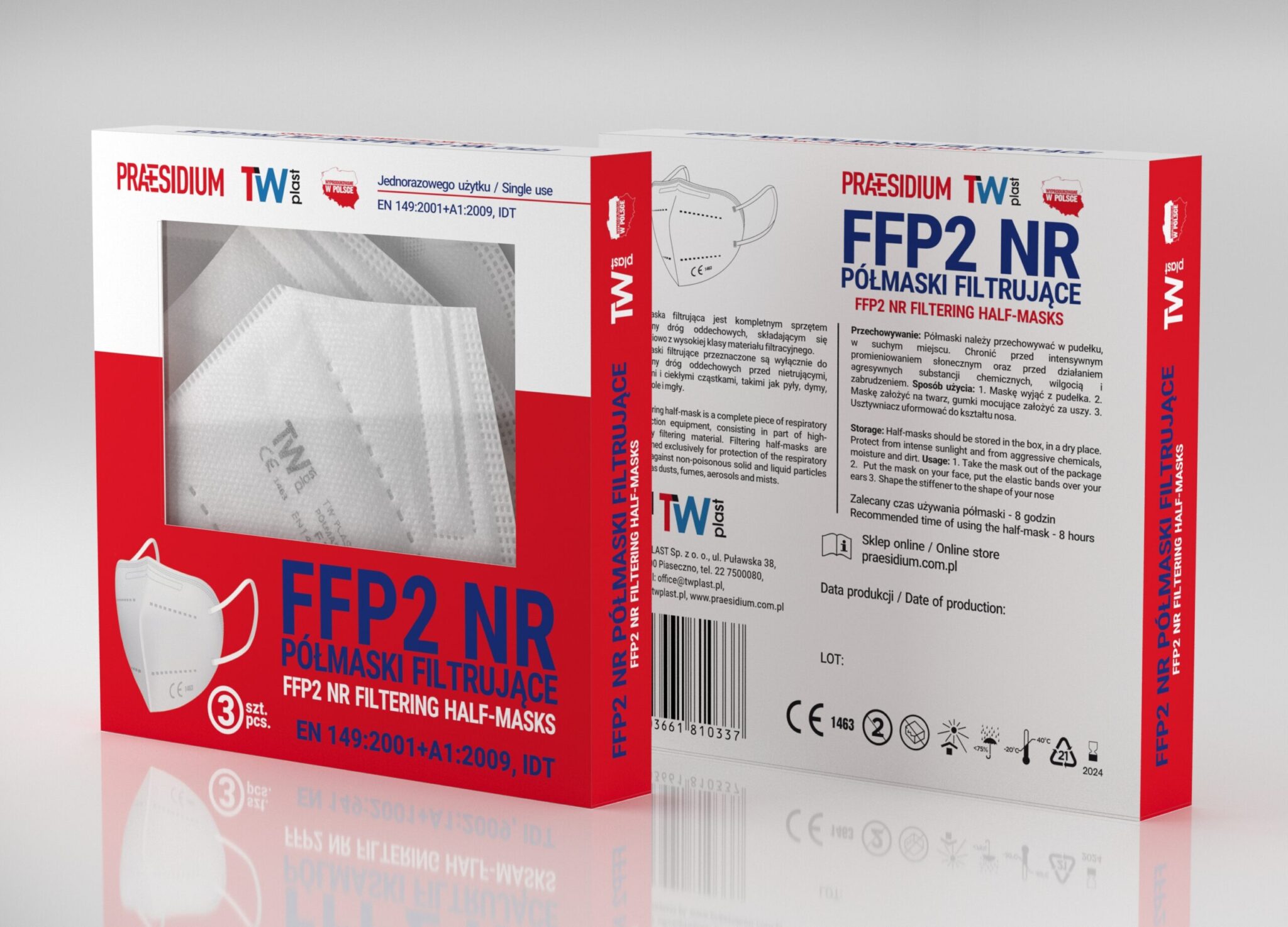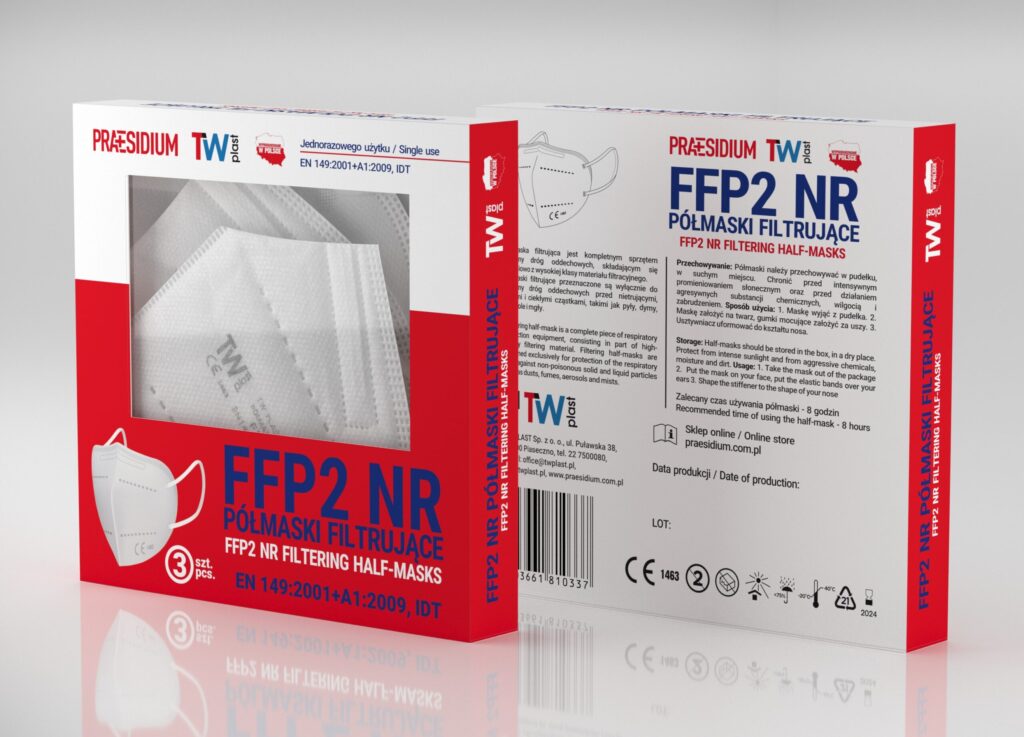 Cotton masks and WHO recommendations
In addition to surgical masks and respirators, there are also fabric masks on the market. These also have an antiviral and protective function. They are popular especially due to the fact that they are reusable products. Most often they are made of cotton, moreover, you can even make them yourself. However, according to WHO recommendations, such models should consist of three layers. The first of them should be the inner layer, made of hydrophilic material, i.e. one that absorbs moisture well. This may be cotton. The middle layer should be another material or a polypropylene fabric insert, which will act as a filter. As for the outer layer of the mask, it is recommended to use a hydrophobic fabric which will repel droplets and reduce moisture penetration. A synthetic material will work well in this role. This can be either polyester or a combination of polyester and cotton. Cotton masks are a physical barrier between the mucous membranes and external factors. Such products can be used many times. After using the mask, it should be washed by hand or in a washing machine in hot water (60 degrees) with the addition of washing liquid or powder.
The fabric mask and its effectiveness
Textile masks are mostly made of fleece-lined cotton. Like surgical masks, their purpose is to create a barrier between the aerosol containing the virus and the mucous membrane. However, it should be known that their use is not recommended. Such products are non-medical masks, and therefore do not have to meet any standards. Different models available on sale differ in cut, thickness and density of weave. All these factors have a direct impact on their effectiveness. The best solution is therefore to purchase only medical masks or half masks.
How to use the mask properly?
Before applying the face mask, wash your hands thoroughly with soap and water or disinfect them with a disinfectant gel or liquid.
2) Carefully place the mask over the face so that the mouth, nose and chin are well covered. Unfold the mask, it must adhere to the skin as much as possible. It is essential that there are no gaps between the face and the mask.
3. many models have a plate sewn into the upper part of the mask. Its centre should be in the nose area.
When using a mask you should never touch it, as dangerous viruses and bacteria may be present. If you do touch it, disinfect or wash your hands thoroughly as soon as possible.
When the mask becomes moist, we should immediately replace it with a new one.
(6) Disposable masks should be discarded after use. They should never be worn again.
The mask should be removed without touching the front of the mask. Grasp it by the elastics, pull it off and throw it away in a lockable bin or put it in the net if it is a reusable model. For the tied model, do the same. First untie it at the back of your head and take hold of the strings and place it in the basket.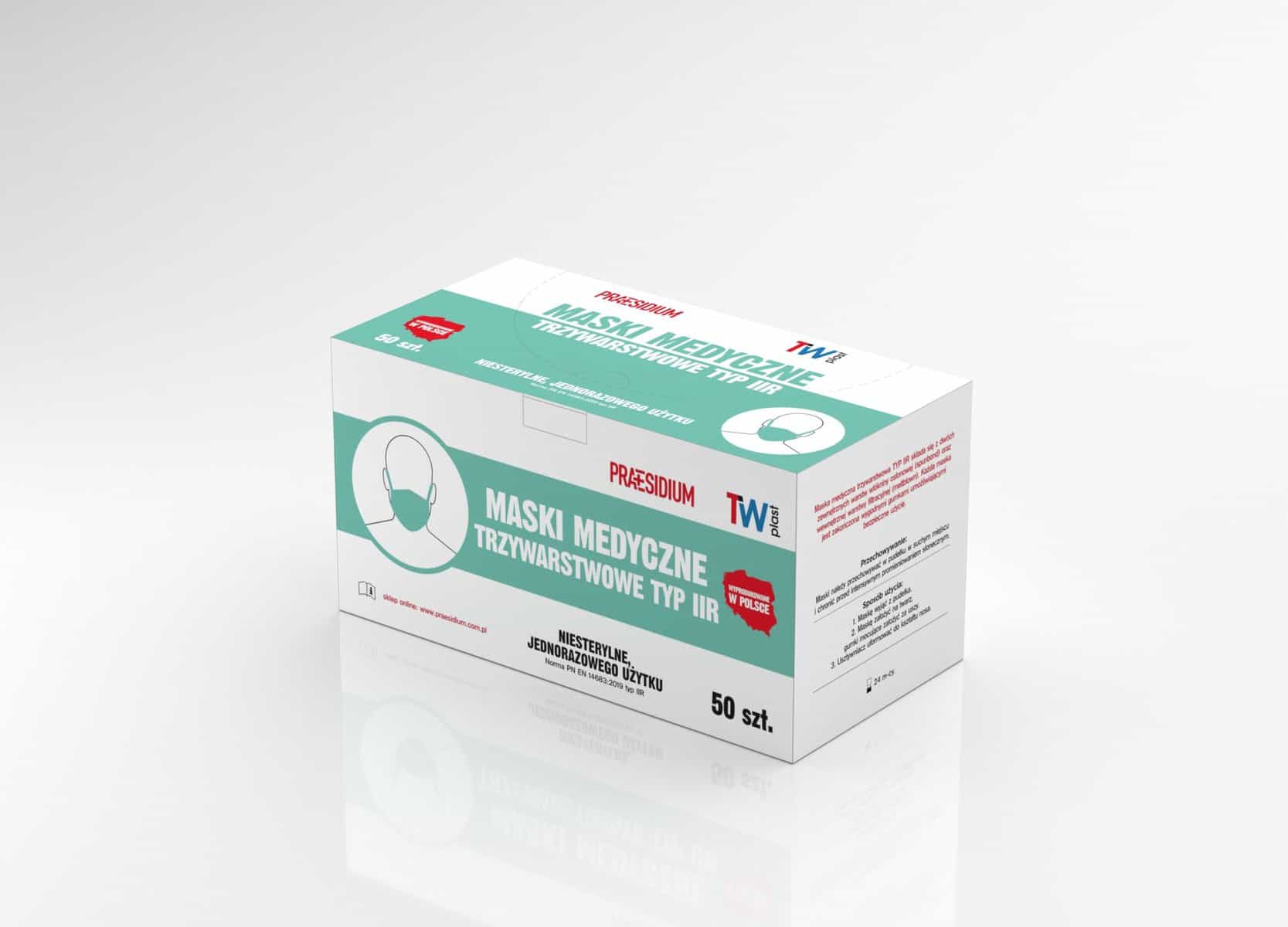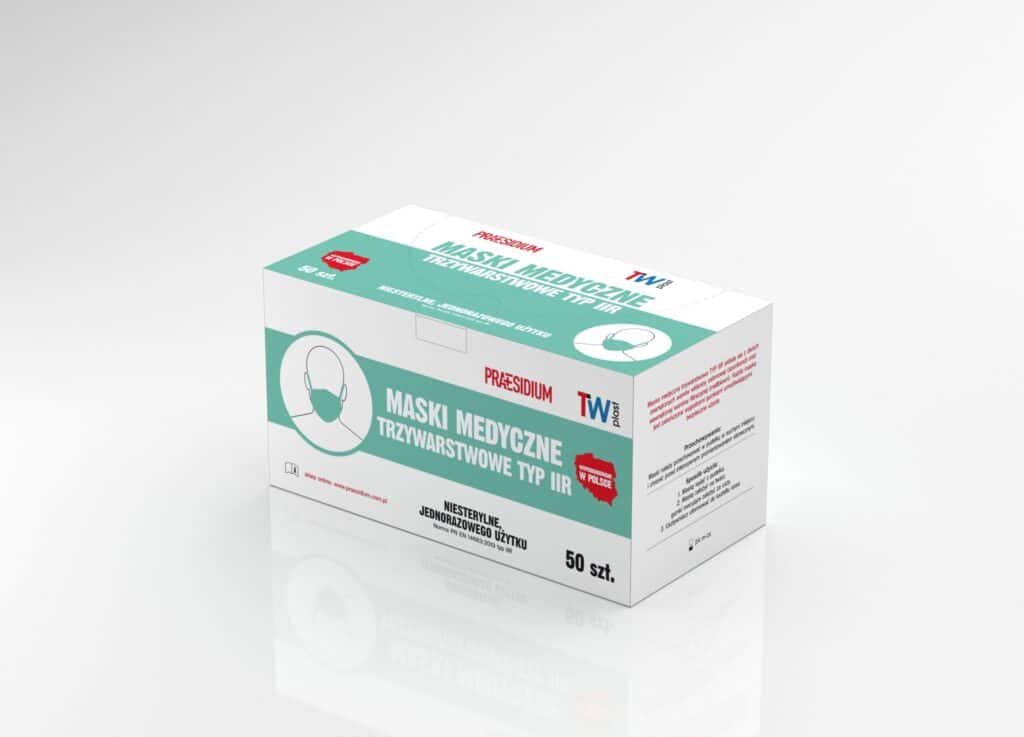 Wearing antiviral masks during a pandemic - WHO recommendations
The World Health Organization has issued precise recommendations on how to use protective masks in relation to the threat of SARS virus- CoV 2. The most important of these include:
Wearing protective masks must be one of several important safety measures. In addition to these, it is important to remember to keep a social distance and to wash and disinfect your hands frequently.
Users of masks need to remember how to put them on, wear and remove them correctly.
masks must be worn by all persons who notice alarming symptoms (coughing, sneezing), but also by healthy persons who may be asymptomatic when infected with SARS-CoV 2.
Are anti-virus masks actually effective?
Yes, but only if they are worn correctly. It is therefore important to always follow the instructions for putting them on, taking them off and throwing them away. When using a mask, it must fit tightly to the face, and not be slipped up overnight or on a fake face, because then it will not provide any protection.