The bread we buy in the shop is very often given to customers in unsuitable packaging. This applies in particular to freshly baked bread, which is still warm and its contact with plastic may even lead to... melting. film. This is an extremely tangible example that any of us can see. In the context of storing bread in unsuitable packaging, there are also processes invisible to the human eye which may contribute to the penetration of toxic substances into the products. It is therefore worth taking care to store bread in suitable packaging - whether we are customers ourselves or run our own baking company.
Practical aspects of bread storage in packaging
Packaging They fulfil many practical functions, protecting the bread and allowing it to be transported freely. The type and quality of packaging will determine the rate at which the bread will dry out or mould. Leaving the bread in a plastic bag After only a few tens of hours of storage, it can cause mould growth. On the other hand, keeping bread rolls or bread in paper will make the bread stale after a short period of time - then it will only be suitable for reuse as breadcrumbs or soaked rolls for chops. It is therefore the quality of the packaging that determines its usefulness in the context of food storage. It is important that it has the right technical parameters to prolong the freshness of bread, while not affecting the development of pathogens. Unfortunately, most of the packaging available in discount stores, i.e. the so-called "soft packaging", is not suitable for the storage of bread. disposablesIt is not suitable for long-term storage of food, including bread. This, in turn, means that a customer who has purchased bread and transported it in a disposable bag will most often be obliged to transfer it to another packaging in order to extend the shelf life of the product. To conclude:
Plain plastic packaging can be used to transport bread from the bakery or shop to your home. The bread should then be transferred to another packaging - leaving the rolls in plastic for too long can make the food unpalatable and unhealthy due to physical and chemical processes.
Paper bags They are much more functional, however, their disadvantage is the necessity to eat the bread quite quickly. Unlike plastic bags, the bread can remain in them as it was bought - without having to be transferred to a safer packaging.
Bread may also be stored in other types of packaging, such as cloth or wax. This type of solution has its disadvantages, for example in terms of price. eco-bag or the problematic process of cleaning them every time.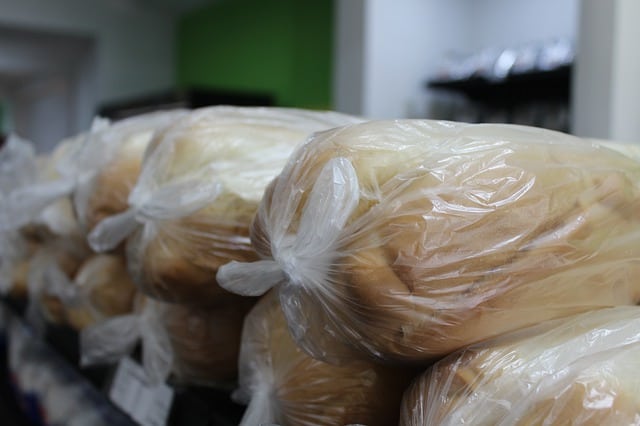 Paper bags for bread packaging
In some shops, customers can also use fully paper packaging. Their indisputable advantage is that the bread does not mould and can be safely stored in a closed cabinet. Unfortunately, this type of packaging is not very durable, is easily damaged, and bread left in it for several days is not suitable for consumption due to its hardness. A compromise between foil and paper packaging is a hybrid of these two types of bags. We are talking about paper bags supplemented with a so-called window made of film. They make the work of cashiers easier - thanks to a transparent gap you can see perfectly what is inside. These bags are more durable and provide slightly better insulation, which prolongs the freshness of the bread by a few percent. It is not much, but it is something. If you are looking for a long-lasting method of storing baked goods - so that the bread can stay fresh for several days - you should look for other types of bags. Although paper is safe in contact with bread, it does not provide full protection against drying out. It is also less durable and all it takes is for the packaging to fall a few drops of rain - then it loses its characteristics.
Why do bread bags matter?
Aspects of food safety and extending the shelf life of baked goods are not everything. It is also important to present the goods to customers in an attractive and appetising way. Rolls tucked into ordinary foils are not a very interesting way of displaying a bakery's goods. If the outlet sells, for example, ready-made sandwiches, it is much better to place them in paper bags with a foil window. The customer will then be able to actually see what he is about to buy. Many people also pay attention to the issue of contact between food and packaging. Unfortunately, traditional disposable packaging is not suitable for long-term storage of bread. Contact with hot bread may not only result in melting of synthetic elements, but also in penetration of harmful chemical particles into the food. Food-safe packaging should be marked with specific technical symbols - indicating that the plastic does not react with food. For this reason, special food pouches have also appeared on the market, which are admittedly slightly more expensive than plain plastic bagsbut have adequate parameters for the safe storage of bread rolls, bread and other baked goods.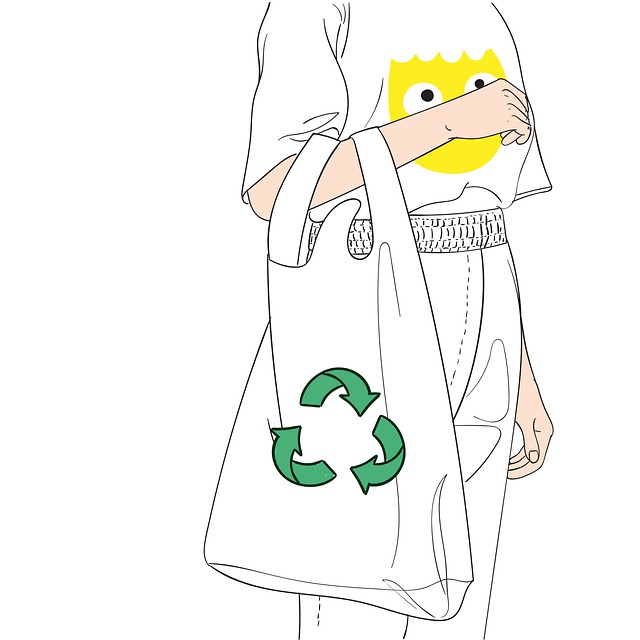 Bread storage alternatives
Bread may also be stored in cling film. A great example of this is... sandwich packaging. After all, almost all of us put our second breakfast in this kind of unobvious packaging. It can also be used to store purchased rolls or slices of bread. Food wrapas the name suggests, can be safely applied to food. It does not come into chemical contact with food. It protects food from taste loss and oxidation - something you can't avoid when leaving rolls or baguettes in paper bags. Food wrapproduced, inter alia, by TWPlastThe products are characterised by high safety criteria, i.e. they comply with the provisions of EU directives. This type of food packaging product also has the appropriate safety certificates and a PZH certificate. This makes storing bread completely safe for food. The only problem is the humidity aspect, and due to the insulating properties of the foil, the bread starts to mould after just a few days - however, it can be frozen in advance, which is possible when using the safe food films.
BIO packaging - will it work?
Undoubted disadvantage foil packaging is difficult to biodegrade. However, it should be remembered that plastic is perfectly recyclable, provided of course we separate this type of packaging. Plastic carrier bags are a big environmental problem, especially in places where there is little tendency to care for the environment. However, we can ensure that the bags are recycled after use by placing them in appropriately labelled rubbish containers. There are also stretch filmswhich, although not suitable for storing bread, can be a good solution for running a bakery or other bread distribution outlet. In the company's offer TWPlast are films on rollswhich are partly made from environmentally friendly granulate. This makes them considerably more environmentally friendly and contributes to reducing the amount of plastic rubbish that is difficult to recycle.
Properly packaged bread will be safe, more durable and definitely more attractive from the customer's point of view. Increasingly, it is not only consumers themselves, but also entrepreneurs who decide to dispense food in strictly specified packaging. After all, they may have company logos or names printed on them, which will be positively associated with customers. Well-packaged bread attracts the customer and makes him or her more inclined to make a repeat purchase.